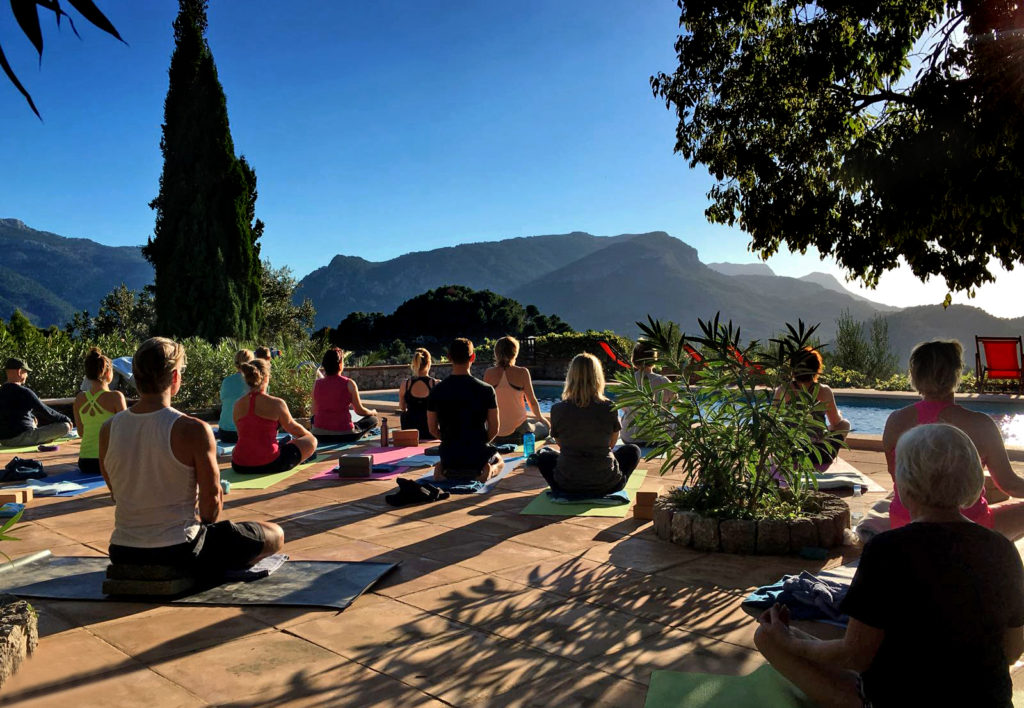 Yoga Retreat – More of Mallorca
Sollér, Mallorca – October 2017
www.moreofmallorca.com

Certified Personal Trainer
Yoga Alliance certified Yoga Teacher
(RYT200 & RYT500)
Lifelong competitive athlete: Hockey. Squash. Golf. Cycling.
In addition to YogaWorks 200- and 500-hour certifications Robert has been trained privately by several leading international Yoga Teachers and Meditation Teachers: Adrian Molina, Ruah Bhay, Anna Krasil, Mariko Hirakawa, Larry Rosenberg, Jenny Aurthur and Julie Mellk.
Robert taught Yoga classes, as well as community classes in New York. He is working with private clients since 2003.
He has a particular passion for making Yoga more accessible to men who are often overlooked in the contemporary Yoga scene. As a Personal Trainer and Yoga Teacher he is focusing on functional movement, body weight exercises, mindfulness and breathing.
Robert is inspired by people who are truly interested in themselves and who want to grow through body and breathing experience.
About Robert: Creative. Focused. Balanced. Positive.
Last but not least: "Always ask yourself why."